Site Safety
Line marking... made easy
Line marking... made easy
with our brand new EASYLINE Edge line marking system!
Why choose EASYLINE?
You're in control – instant line marking for small to medium areas
Reduces downtime – dries in 10 mins and traffic ready in 30 mins*
Reduces costs – no need to employ contractors
Quick to assemble and simple to use – no experience or tools needed
Use it for social distancing, marking car parks, warehouses and stores, factory floors and other hard flat surfaces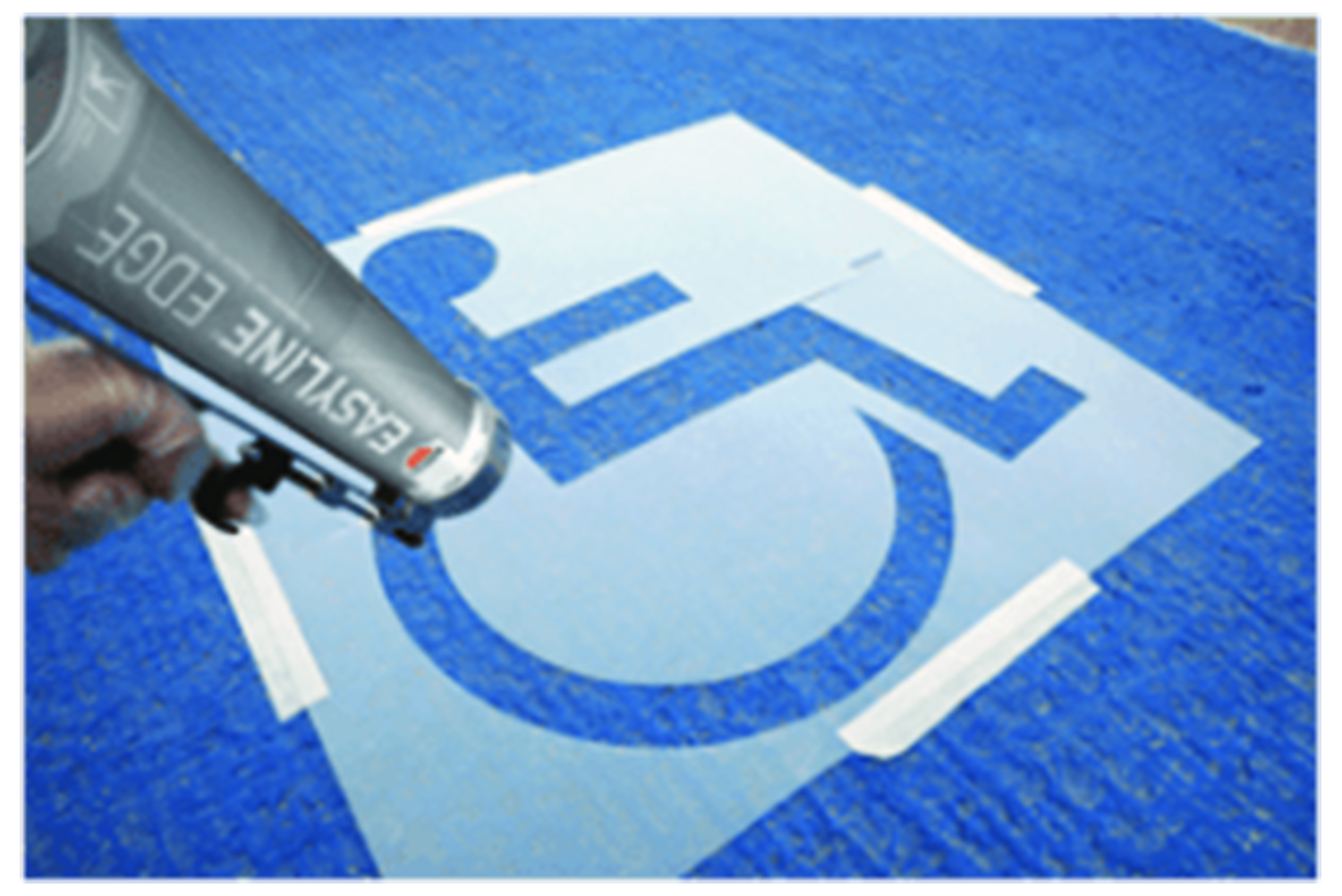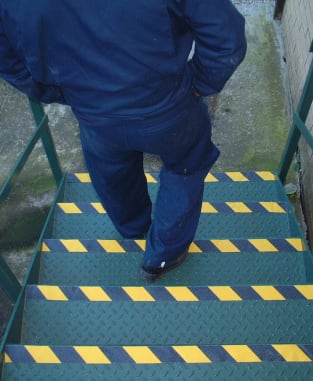 SAFE STEP Tapes
Our SAFE STEP® range provides quick and effective floor marking as well as anti-slip solutions for steps or walkways around machinery. Our SAFE STEP Tapes also provide safe and durable demarcation of indoor surfaces suitable for social distancing and pedestrian traffic.

For anti-slip solutions, our SAFE STEP Tape provides an immediate solution to any slip hazard and functions as an effective floor marking solution.

If you cannot afford to close off an area for more than a few minutes, our SAFE STEP self-adhesive tapes provide an economical, efficient answer.
View the range
With a superior paint formulation combined with the precision engineered EASYLINE Edge applicator, the new EASYLINE Edge System produces sharp, bright and durable lines.
SUPERIOR PERFORMANCE
Traffic grade epoxy paint produces highly durable lines
Resistant to most general chemicals
Unique dual-propellant system performs consistently in a wide range of temperatures
Designed and supported by our technical team of chemists and engineers
VALUE FOR MONEY
Typically 100% more paint content than other marking sprays – goes further with bolder lines
High quality paint creates longer lasting lines
Saves time with minimal mess and wastage
IT'S SAFE
Efficient system avoids direct handling and exposure to paint and thinners
Safe, non-toxic formula minimises risk of harm to user and the environment*
How to use our new EASYLINE Edge System
Learn how to correctly use our new EASYLINE Edge Applicator with this short demonstration.
Find out more about the exciting features available and create sharp, long lasting lines everytime:
3 line widths- quickly switch between 50 ,75 and 100mm width lines
Simple paint can loading- fast, easy and safe
Finely adjust spray direction- creates sharp lines
Height adjustable handle- tilts for comfort
Sharp Edge definition- patented airflow system
Shielded spray zone- prevents over spray in windy conditions
Adjustable rear stabilisers- fold in for marking close to curbs or racking
View the range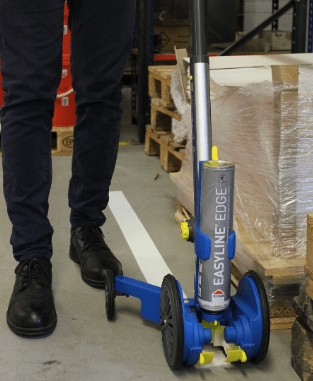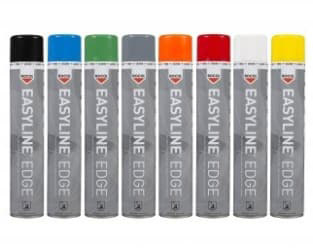 The EASYLINE Edge range
EASYLINE Edge line marking paint is accepted as the ultimate line marking paint aerosol around the world.

Available in eight RAL matched colours and fluorescent yellow, EASYLINE Edge line marking paint is an extremely durable 'traffic grade' epoxy paint ideal for line marking and free hand marking both indoors and out.