Food
We are the pioneers of food-grade lubricants
Our food grade products help you to:
Reduce production downtime
Avoid costly product recalls
Support audit compliance
ROCOL has one of the widest portfolios of food grade products in the market. We are recognised for our pioneering new technologies and our FOODLUBE® products hold ISO 21469 certification, Halal, Kosher and NSF H1 approvals and accreditations.
In addition to the FOODLUBE branded range, ROCOL also supplies other NSF registered cleaners and lubricants which meet food industry requirements.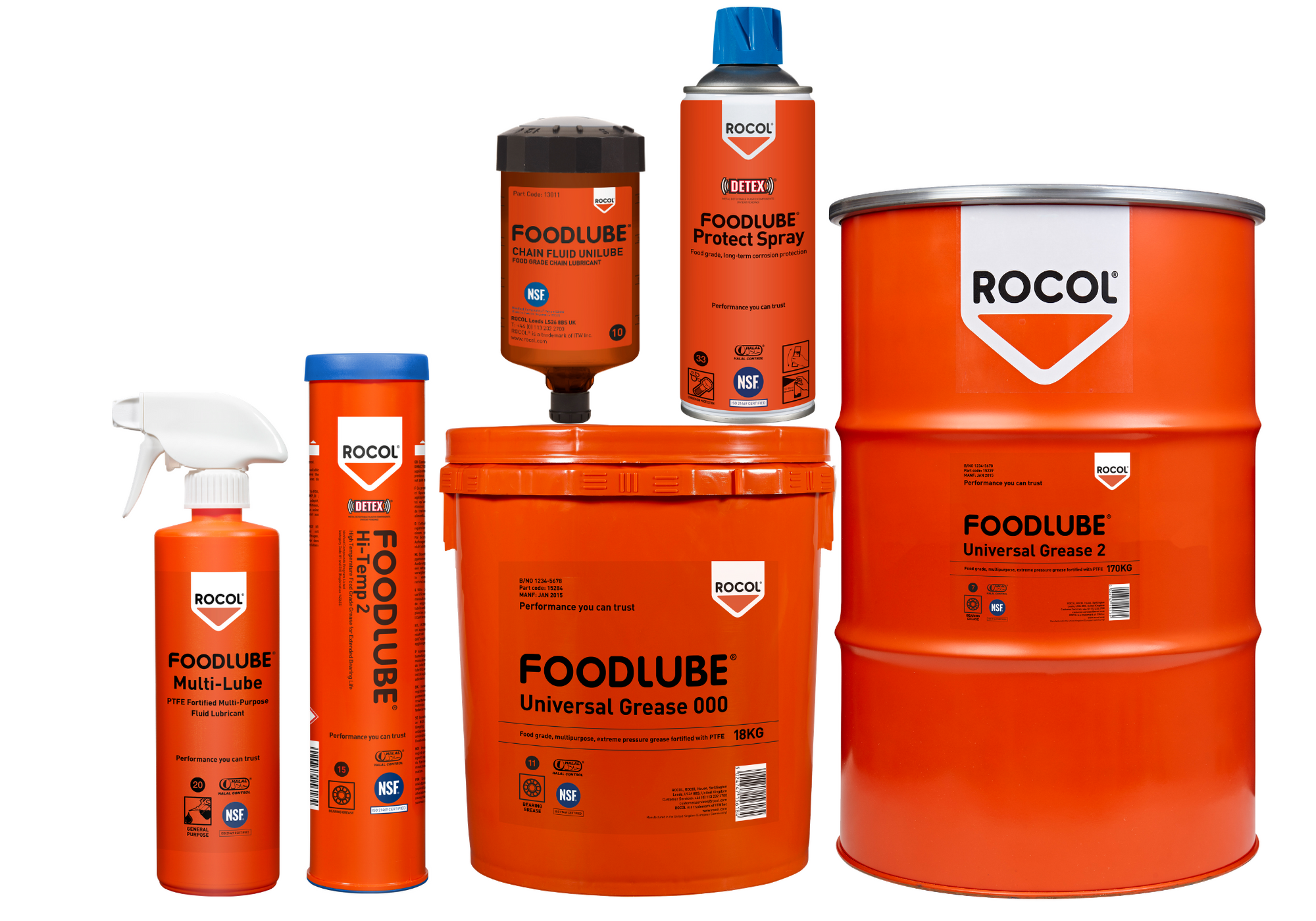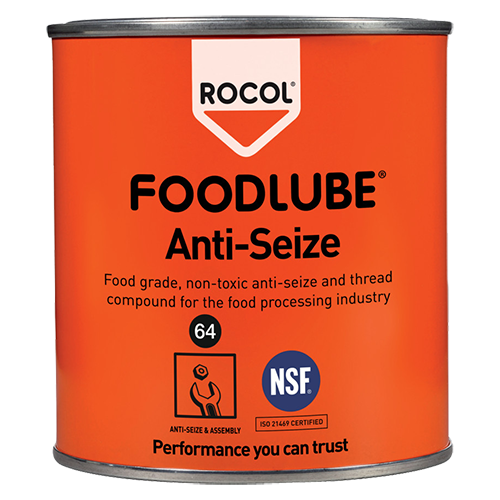 FOODLUBE® Anti-Seize
An advanced, next-generation grease designed specifically for the challenges of the food processing industry.
The grease retains its consistency and doesn't set firm, even in the most humid environments and during frequent wash-downs, providing the reassurance that you will be able to disassemble your equipment at any point in the future.
Features:
Advanced non-drying formula, retains consistency and doesn't set firm even in the most humid environments
Consistent coefficient of friction
Optimised for use on stainless steel
Requires only a thin film for maximum performance
Certifications: NSF H1, ISO 21469, Halal and Kosher
Reduce plastic contamination risks with DETEX®
With ever more stringent food regulatory standards, increasing globalisation of supply chains and enhanced testing capabilities, risk management within the food and beverage industry has never been so complex.
ROCOL® helps simplify things. 30 years of experience working in the food industry means we understand the challenges faced by our customers. That's why we developed DETEX; metal detectable plastic actuators and caps for all our food grade aerosols and cartridges.
Reduces contamination risk
Helps our customers avoid costly product recalls
Protects our customers' reputation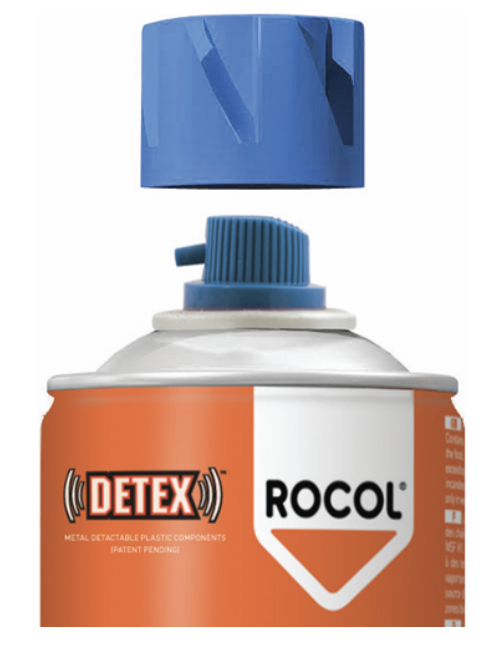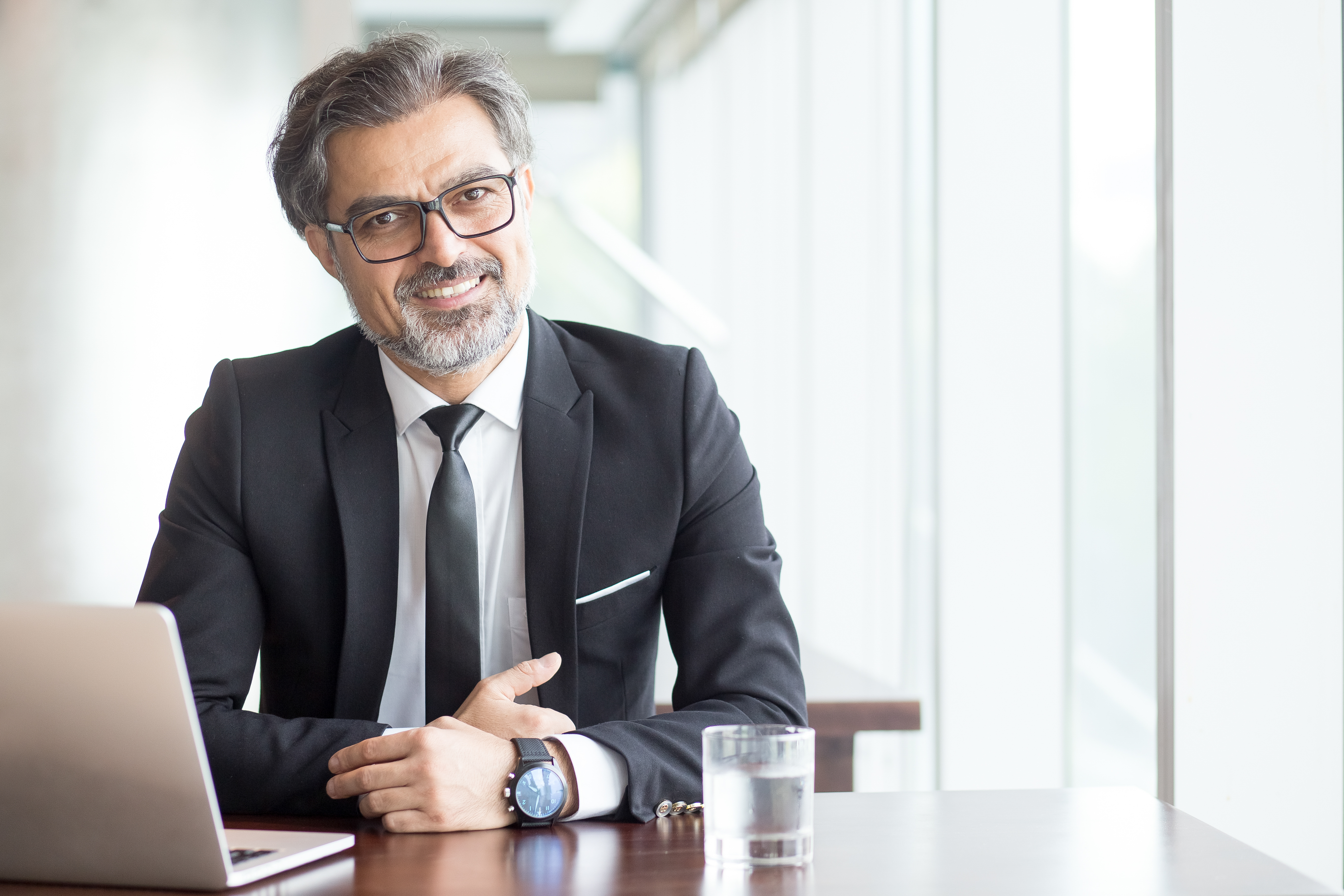 Support you can rely on
Here at ROCOL we understand that high quality and efficiency is key to your operation. To help you achieve this, we offer free advice and support alongside our paid premium care packages.

Our range of food grade products are supported by ROCOLcare®, our full technical and support package. This is a tailored service which includes an on-site survey and lubrication and maintenance schedule, to ensure you are fully food industry compliant- giving you peace of mind.
Solutions for all sectors of the food and beverage industry
The ROCOL FOODLUBE range provides technically advanced lubricants to all sectors within the Food and Beverage industry; Beverage, Bakery, Meat, Dairy, Fruit & Veg and Confectionary.

Our chemists and engineers have developed solutions that meet our customers specific needs within these sectors. From sugar dissolving solutions for Confectionary, to high temperature chain oils for Bakery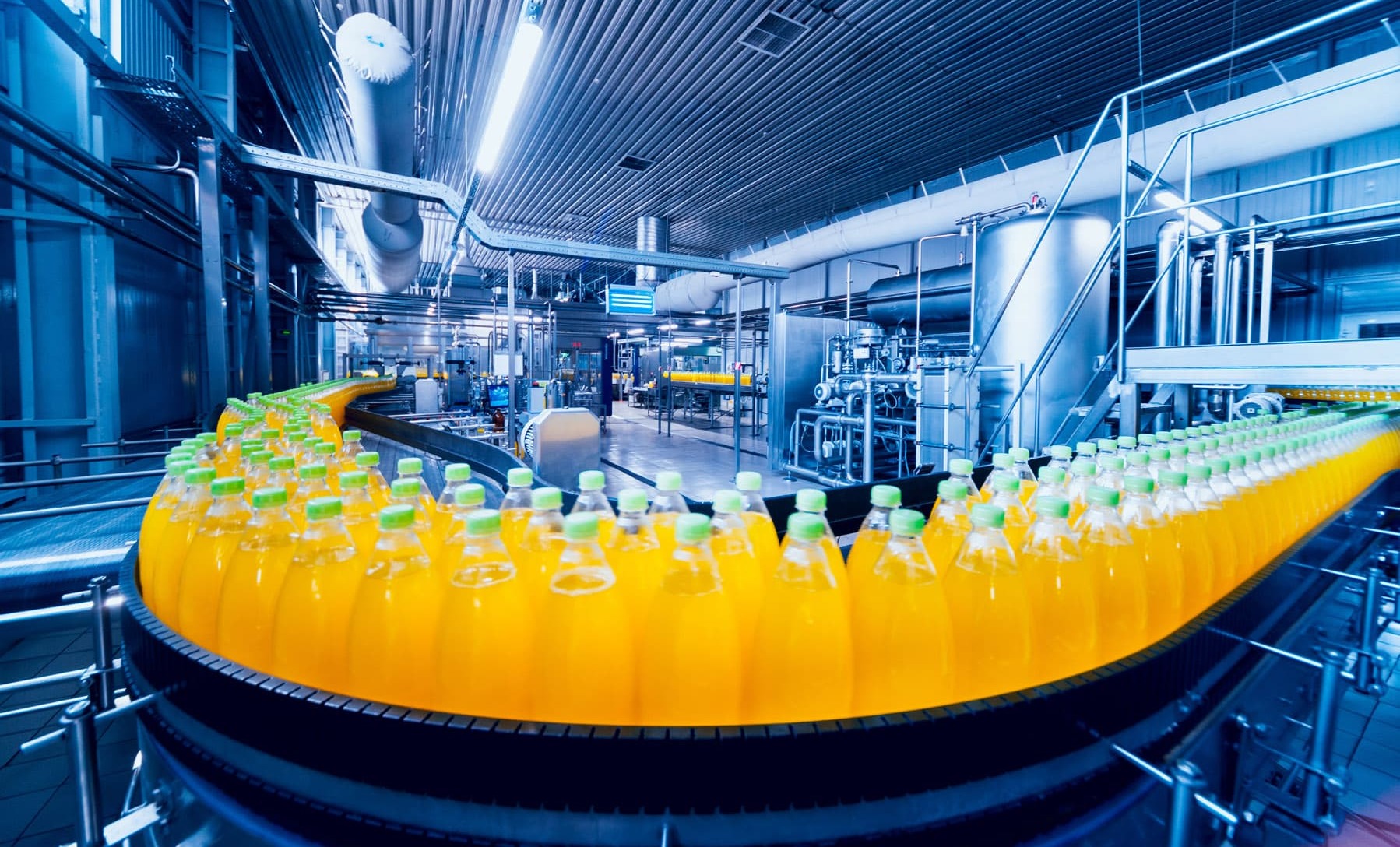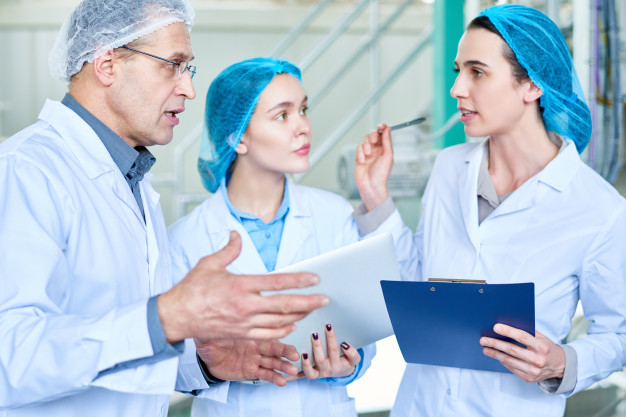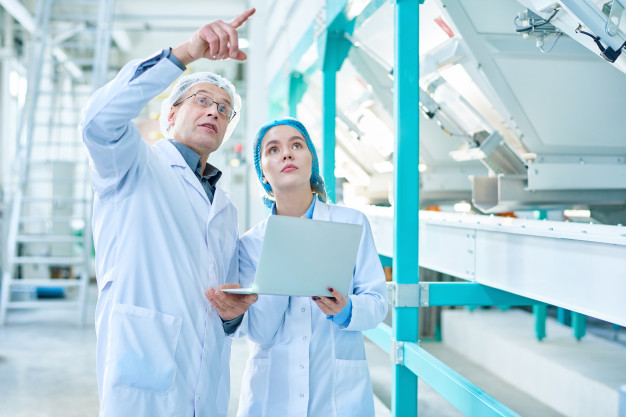 Food grade lubrication training
Fundamentals and importance of lubrication

ROCOL offers certified training for all Technical Operatives resulting in improvements to Technical Operatives/Operators lubrication awareness. Lubrication is an essential element of an efficient maintenance programme – this is emphasised in the lessons. The training programme can link to your Standard Operating Procedures. It Involves hands on learning, improving the level of understanding, increasing knowledge and encouraging confidence.

Flexible approach to working in partnership

On site at ROCOL House Training Academy or a schedule of training sessions at your facility can be organised. Also, there is the possibility to set up remote training facilities. Training is tailored for varying skills sets e.g. Apprentices, Fitters, Operators etc. We adapt our training to complement existing employer training programmes.

ROCOL experience and customer commitment

Training is done by professional and highly qualified ROCOL trainers. A premium standard of training is offered to all ROCOLcare customers.
We also tailor individual programmes to suit all Technical Operatives requirements, ranging from "The Essential Principles of Lubrication" to "Train The Trainer" courses.
Lubrication management
Managing your lubricant inventory can be tricky, especially when you are dealing with food. That's where our food grade product management system comes in.

We offer a whole range of solutions to help you and you can rely on our experience to make sure you have the best systems in place.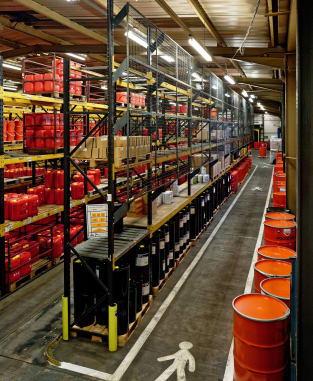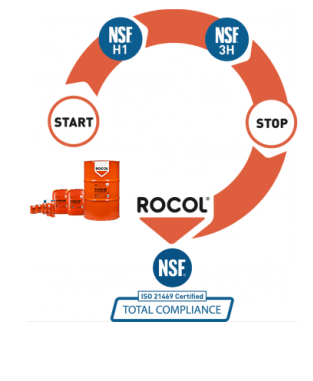 Food grade compliance
Most manufacturers are aware that they need to use food grade lubricants in areas where product contamination through lubricant use is possible.

What you may not know, is that if you're using non-food grade lubricants in a food processing facility, you must be able to prove that there is no risk of a non-food grade lubricant being used in a potential contamination area.

Read on to learn more about compliance and how ROCOL helps you achieve it.
Food Grade Lubricants Solutions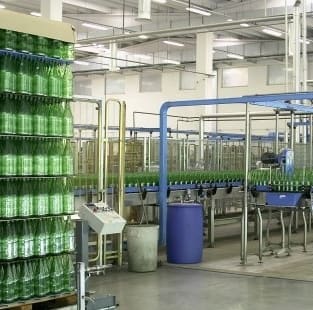 Beverage
The beverage industry has many demanding and high speed applications. FOODLUBE Seamer Oil 150 has been designed and tested within the industry to ensure maximum equipment life coupled with food safety compliance. FOODLUBE Extreme has also undergone rigorous testing in seeming heads to significantly improve roller life by 60%.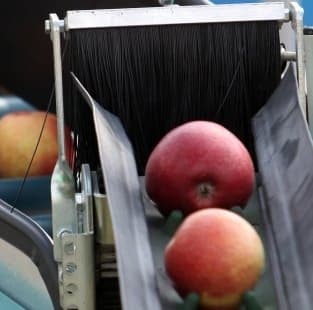 Fruit & Vegetable
The fruit and vegetable industries are place where machines washed constantly creating lubrication issue.
To answer to the need of this industry, ROCOL has developed NSF H1 bearing grease called FOODLUBE Extreme to resist in extremely wet conditions like fruit and vegetables processes.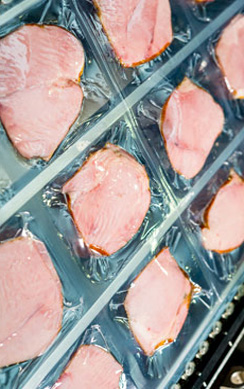 Meat
Demanding legislation now dictates full compliance for all lubricants used in meat production areas. ROCOL answers to this demand by creating the NSF H1-3H PUROL Grease and PUROL Fluid able to come into direct contact with the meat. Developed in response to engineers' feedback and increasingly strict auditor requirements from major supermarkets, the European Food Safety Inspection Service (EFSIS) and British Retail Consortium (BRC), PUROL Grease is a high performance, food grade grease which also acts as a release agent for use on meat processing machinery parts that come into direct contact with food – such as blades, guides, bearings and seals on mincer plates, mixers and slicers.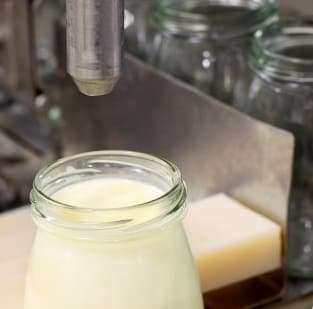 Dairy
Understanding your process is ROCOL's way to develop products. Issues were found with homogenisers emulsifying oils in application significantly reducing their service life. ROCOL developed RAPID Demulse oils to quickly demulsify from water, thus enabling excess water to be drained and oil service life increased.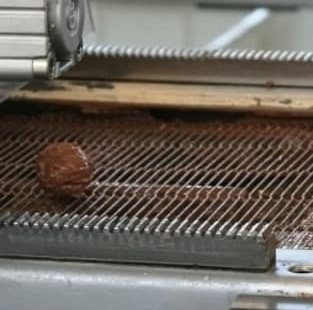 Confectionery
ROCOL have tailored its food safe lubricants offering to accommodate issues encountered by confectionary manufactures. As Example, the FOODLUBE Sugar Dissolving Fluid, that effectively removes build-up of sugars, powders and fondant from machinery in production areas is 100% audit compliant thanks to its NSF-H1 registration.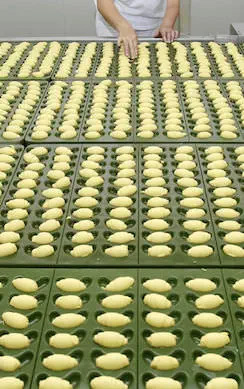 Bakery
ROCOL understands the production limitations and issues in modern bakeries. Our FOODLUBE range hold dry film lubricants to overcome such issues. Bakerlube Hi-Temperature chain lubricants have been designed for the bakery industry to deal with the demanding environments found in all bakery ovens with products able to operate at up to 550 degrees C.

ROCOL has recently developed the next generation of chain oven chain lubrication – FOODLUBE XT Chain Fluid. An NSF H1, ester based, high temperature chain oil for use on oven and dryer chains operating at temperatures up to 280°C.